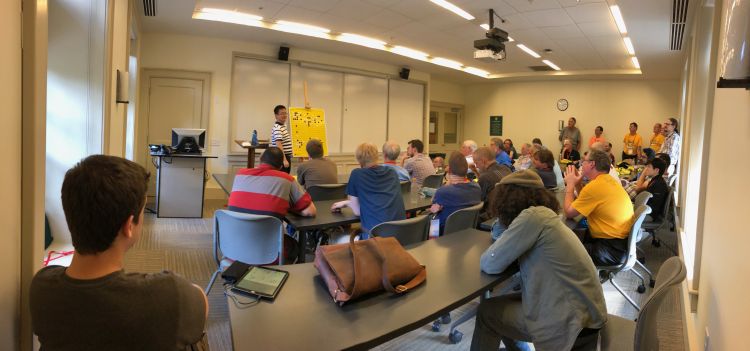 Lessons at the Washington DC Go Center
Yuan Zhou is currently teaching group lessons at the National Go Center located at Washington DC. You can join the group lesson in person or online. If you are interested, please contact Yuan Zhou at yuan.zhou@zhouyuan.com for the group lesson dates and fees. All levels are welcome for the group lesson.
Yuan Zhou's Group Go Lessons (all times are US Eastern Time)
Location
National Go Center (NGC)
Address
4652 Wisconsin Avenue, Washington DC
Check In
9:30am to 10:00am
Detailed analysis of a pro game
10am to 12pm
Lunch Break
12pm to 1pm (lunch on your own, there are lots of good restaurants around the NGC).
Game Play (Yuan Zhou will pair the players.
Game is tournament style with time controls)
1pm to 3pm
Analysis of the game played
3pm to 4pm
Teaching Sample
Yuan Zhou's teaching commentaries often appear in the American Go Association E-Journal.
This is a summarized teaching session/game commentary between Yuan Zhou and one of his students.